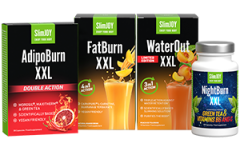 Goodbye Kilos Limited Edition [30-Day Bundle] + FREE GIFT
Special price
£39.99
Regular price
£122.99
-67%
NightBurn XXL Capsules 1+1 FREE
Special price
£29.99
Regular price
£59.99
-50%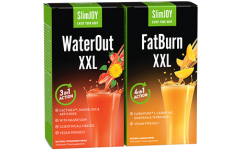 Rapid Weight Loss [15-Day Bundle]
Special price
£21.99
Regular price
£51.99
-58%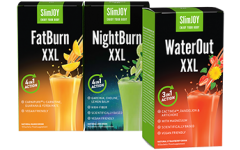 Last Minute Weight-Loss Trio [10-Day Bundle]
Special price
£29.99
Regular price
£68.99
-57%

Find out which supplements can help you best!
No one will offer you more ways to tackle weight loss than SlimJOY
1,200,000+ HAPPY CUSTOMERS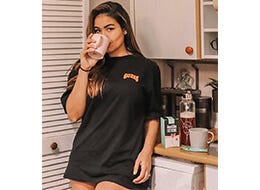 "Those who know me a little know that once I start eating, I can't stop... and what happens next? I feel terrible after I eat, I feel bloated and I start retaining fluids... That's why I'm now trying to eat healthy and I've decided to include a drink that fights water retention to my daily routine. It tastes great, has many amazing effects and the ingredients are ALL natural!"
WaterOut XXL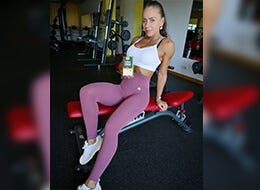 "It does everything it promises! It has a thermogenic effect, suppresses the feeling of hunger and boosts energy, which suits me perfectly as I like to use it before exercising. No complaints!"
FatBurn XXL
I have more energy and I lost 5 kg in 3 weeks, without a strict diet. This drink has changed my life!
NightBurn XXL
Starter kits - BEST bundles
Reasons to choose SlimJOY




WEIGHT-LOSS SUPPORT AND SLIMMING GUIDES

What to eat when you get hungry late at night?
Don't worry, it happens to all of us! It's important to remember that eating just before going to bed has several negative consequences - …
Read more
See all blog posts