We believe that in order to achieve a higher quality of life, we must go back to nature. Our health solutions contain scientifically validated natural substances of the highest quality, designed to nurture our bodies and spirits.
We know that dietary supplements alone are not enough to achieve a complete change. At SlimJOY, we understand that everyone is unique. We're all at different stages of life and have very diverse lifestyles, which is why we believe taking an individual approach to our customers is crucial. This is why we provide you with complete support for a long, healthy, active, and happy life.
Supporting you every step of the way
SlimJOY was founded out of a shared belief in the power of nature and a genuine desire to help others live their best lives. We recognised the need for weight-loss products that go beyond quick fixes and unsustainable approaches.
That's why we set out to create a brand that would offer a comprehensive approach for people at different stages of life and with diverse lifestyles. We aim to inspire healthy changes for those who are seeking better ways to manage their weight and improve their overall well-being with natural-based and science-backed supplements.
Your health and well-being are our number 1 priority, and we work hard to recognise the challenges individuals face when trying to lose weight by taking into account the specific needs and goals of our customers.
To provide powerful solutions, we seek out the best and most effective ingredients. Our research process is extensive as we delve into the latest scientific findings and clinical trials to ensure our formulations deliver results. Careful consideration is given to dosages, formulas, and synergistic effects to guarantee optimal efficacy.
As quality is the cornerstone of our brand, we source all ingredients from reputable and trusted suppliers who share our commitment to excellence. Additionally, each and every one of our products are made in a state-of-the-art pharmaceutical facility in the EU that complies with GMP and HACCP standards.
We continuously invest in development and testing to provide you with safe and high-quality supplements you can trust!
Aside from providing premium supplements, we offer complete solutions for a healthy lifestyle. From nutrition consulting and customised programmes to advice and free information on healthy living, we can support you on every step of your weight-loss journey.
The insights from health and nutrition experts have played a valuable role in shaping our products, and it's been a privilege working with them.
"I have witnessed firsthand the positive impact of SlimJOY's products on so many of my clients, and I highly recommend them to anyone who needs extra support and motivation during their weight-loss journey.
When trying to lose weight, there is no one-size-fits-all method. SlimJOY does an incredible job at providing slimming supplements that are designed for people with diverse lifestyles.
The SlimLibrium line is the perfect example of tailoring products for people's specific needs. It's designed to address different hormonal imbalances that hinder weight-loss progress."
— Tamara Jakopič, Dietitian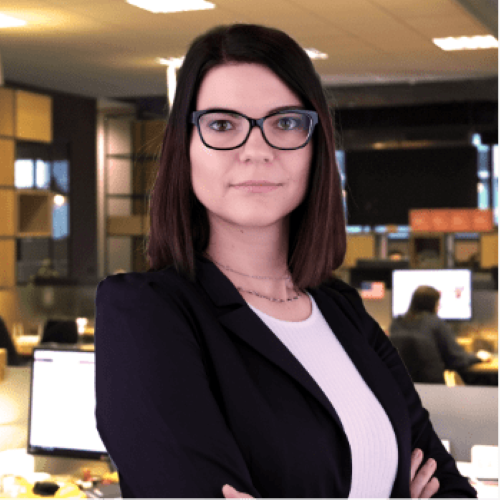 Loved by hundreds of thousands
With 15+ years of experience in food supplement production, we have reached over 1,300,000 happy customers all over Europe!
During this time, we have developed over 120 products available on the market in close to 15 countries.
When you choose SlimJOY, you are doing more than just choosing a product. You are joining a community of individuals who are on the same path as you.
Check out our online community, where we help and motivate each other! It is a place to share stories, find inspiration, and connect with like-minded people who understand the ups and downs of a slimming journey. We believe in the power of support and are committed to fostering a positive and inclusive environment where everyone feels welcome and encouraged!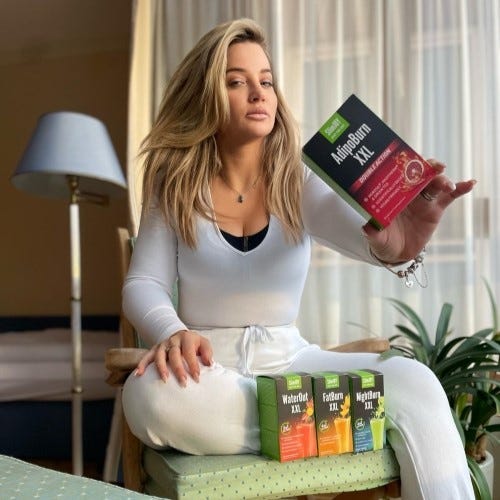 "I'm in shape, and I have the body of a 30-year-old, even though I'm well over 40. Thanks to the SlimJOY Starter Bundle, I'm truly hydrated for the first time in my life, and I eat enough fibre, which contributes to beautiful skin, a regulated metabolism, and overall well-being. I'm eternally grateful to SlimJOY. Without their products, the journey would've been much more difficult!"
— Nika
"I started using AdipoSlim*, with my weight loss goals clearly in mind. The results were visible so quickly! I stepped on the scale after one week, and there was already an improvement! One big change, apart from the weight loss, was my mood. I feel so much better and have so much more energy in my day-to-day life. Even my skin improved! I'm getting a lot of compliments from people, asking me how I achieved my goals."
— Zdenek
*The customer used a previous version of this product. Try the new and improved version now!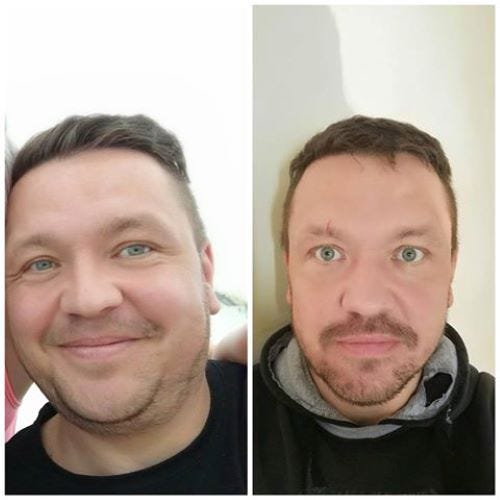 We are humbled by the countless success stories and transformations that have been achieved with our products and support. Each milestone and achievement reaffirms our purpose and inspires us to reach even greater heights!
CONTACTS:
Sensilab d.o.o, Verovškova 55a, 1000 Ljubljana, member of Sensilab S.A. Luxembourg
Tax ID: 2113732000, VAT ID: 291 5435 91