YOU CAN'T EXERCISE YOUR CELLULITE AWAY
Ok, we're not trying to be mean or demotivate you, but it's just a fact. We've all seen female star athletes on the track, rocking cellulite, and they barely have any fat! It has to do with how our skin is structured.

As you can see, when subcutaneous fat cells increase in size, they start pushing upwards, causing bumpy skin and bouts of anger that peak during the summer. This can happen for a myriad of reasons, from sedentary lifestyle (stifling lymph flow), to hormones (the female hormone oestrogen is involved in the process of collagen breakdown - making your skin saggy).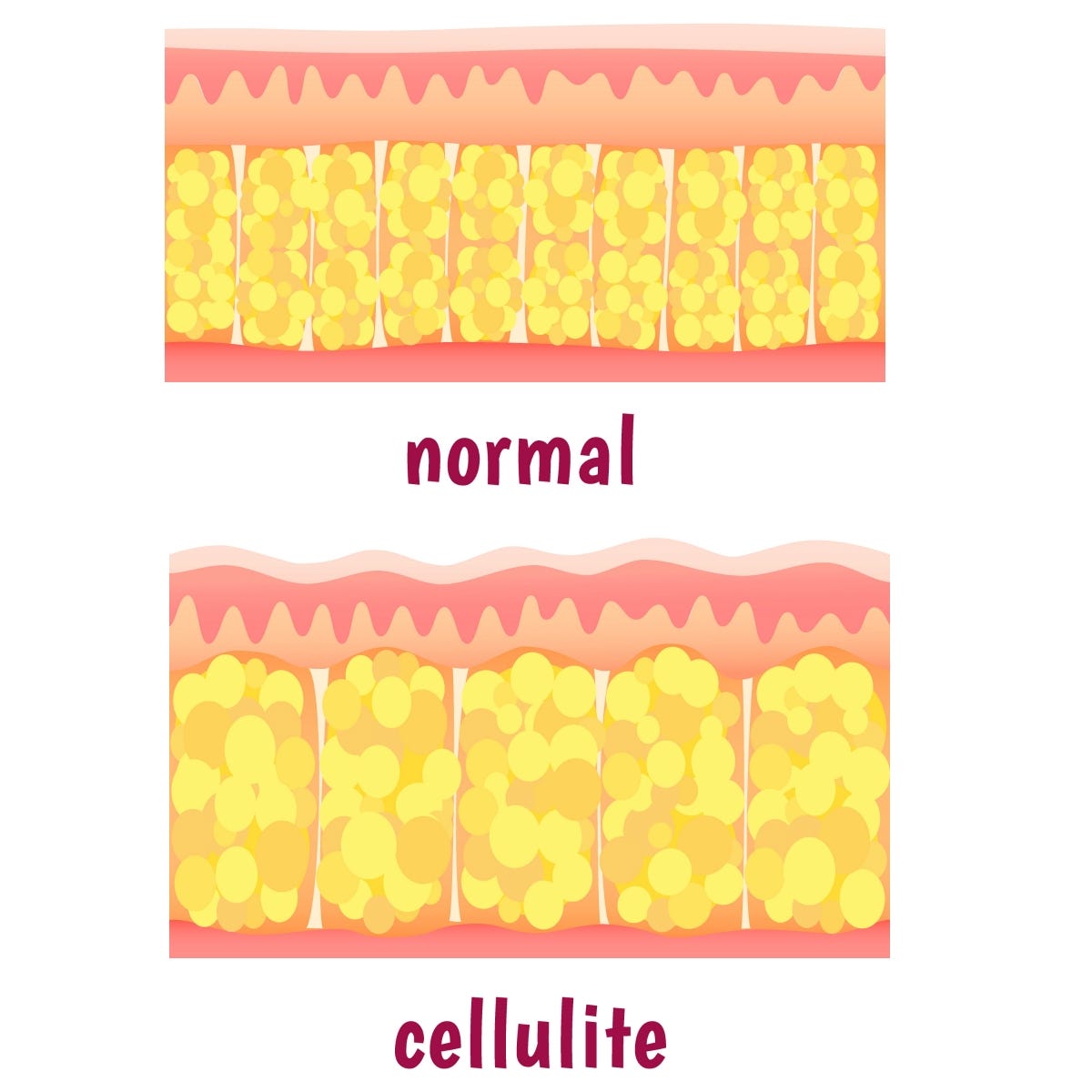 When there is no (or weak) lymph flow, there will be more fats accumulating, making the appearance of cellulite even worse. This puts a strain on collagen strands, keeping it all together. Add oestrogen to the already weakened collagen and the results are...Well, we know what they are.
SO WHAT'S A GIRL TO DO?

Well, a girl can do something to:
improve her lymph flow and circulation
get rid of excess water and detox
boost collagen
block&burn fat cells
LUCKILY, WE HAVE JUST THE THING!
WaterOut XXL will flush excess water from your body and give you and your lymphatic system a much needed relief. It will also detox you and kick-start weight loss (which can't happen while your liver is busy with toxins). 
We've put 2 boxes of it in the bundle to last you 20 days.

Booty Gel will tone your skin, burn fat wherever you decide to apply it, boost collagen and micro-circulation and prevent new fat from forming.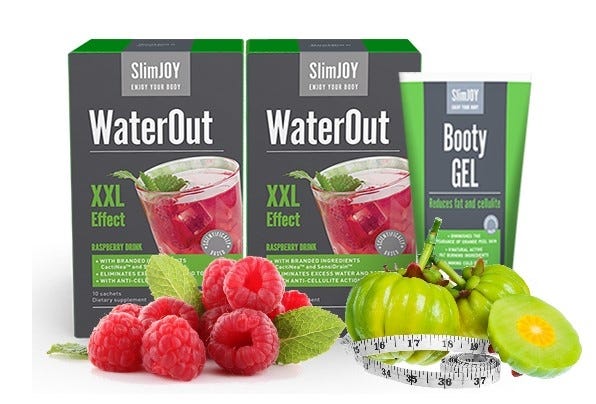 WITH OUR BOOTY SHAPER BUNDLE YOU WILL:
attack cellulite
burn fat where you want to
tone your skin
lose excess water - fast
reduce swelling by 27%